Smart Watches: Uses And Utilities Features, Functions, And more
Mashable Web, 1 year ago
4 min

read
177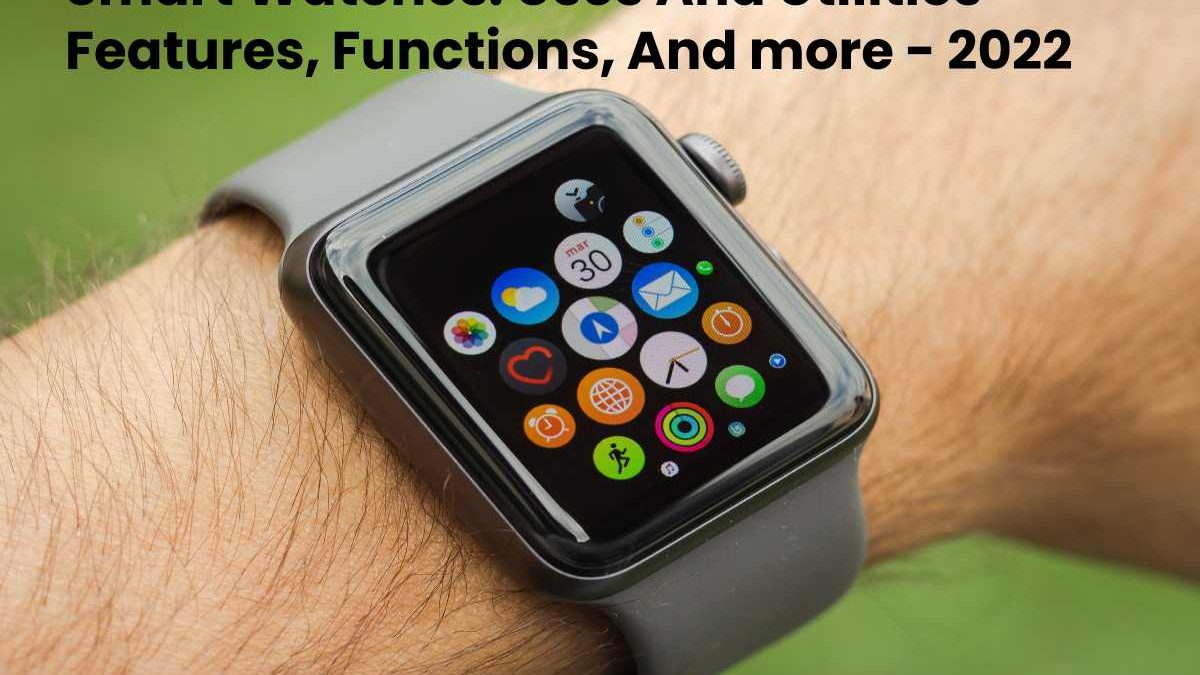 What Are A Smart Watches?
Smart Watches are one of the newest personal wearable devices on the market. Thanks to state-of-the-art technology, the old but popular analog device with limited utilities evolved into this revolutionary and versatile instrument that offers a wide range of functions.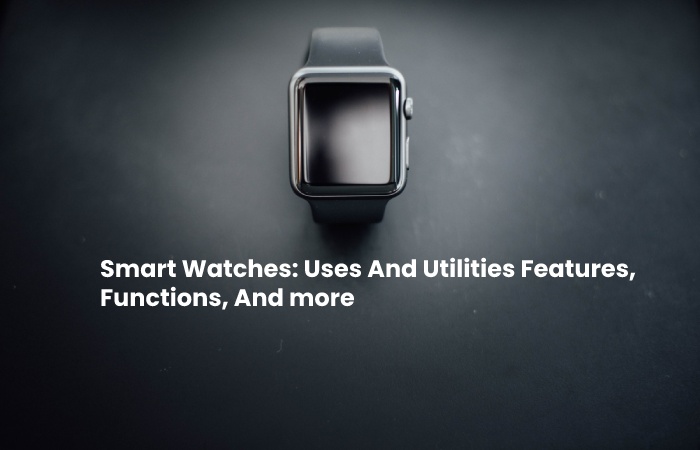 This post will learn what the smartwatch does and why these products are helpful. Discover the most convenient models on the market, their main features, and their outstanding utilities. Read more!
Uses And Utilities: What Is A Smart Watches For?
Faced with the question " what are smartwatches for ?" a wide range of various answers is displayed. It is not easy to explain what a smartwatch is for because there are few essential functions in common between one model and another. It is possible to affirm that a smartwatch is more than a watch because it enables the possibility of making calls, receiving notifications, and measuring the user's heart rate, among other things.
If you want to know what smartwatches are for, keep reading this post. In the section on the functions of these devices, you will be able to learn about utilities.
How A Smart Watches Works
Here You Will See In Three Simple Steps How A Smartwatch Works :
Turn on the smartwatch and activate Bluetooth on your smartphone.
Download the application indicated by the manufacturer from the Android Play Store or the iOS APP Store. You can just open the app and search for available devices.
Pair your smartwatch smartphone to sync data and contacts from the main menu of the watch and access all the device's functions. Now you know how smartwatch watches work.
What Should Smart Watches Have?
Warranty from 1 to 2 years.
Long battery life.
Waterproof.
What Can Be Done With Smart Watches?
Running, biking, and spinning.
Play group sports.
Submerge up to one meter for a maximum of thirty minutes.
Call your contacts.
Receive SMS and app notifications.
The Functions Of A Smart Watches
The functions of a smartwatch vary depending on the model, the price, and the type of manufacturer. Certain parts of smartwatches are essential such as the time, stopwatch, timer, alarm clock, heart rate and blood pressure monitor, and the counter of steps, kilometers, and calories.
Other Functions Available Are:
sedentary alarm
heart rate alarm
Anti-lost alert
Music player control
sleep monitoring
control to take pictures
Distance
calendar events
Caller ID
Flashlight
Goals
smart notifications
Pedometer
Weather forecast
Reminders
Female Cycle Tracking
The Characteristics Of Smartwatches
The technical specifications are usually specific to each model and equipment. However, specific ranges are maintained. Knowing them can be helpful to if you are looking for the ideal smartwatch.
Screens can be rectangular, square, or round. Resolutions generally range from 240×240 to 320×385 pixels. The range size depends on the arranged model, but they are usually around 40 mm in diameter. The watch straps measure between 14mm and 27mm. The RAM is usually 32 MB, weighing up to approximately one hundred grams.
Tips On How To Use Smart Watches
While smartwatches are waterproof, avoid immersing them in salt water and boiling water, such as a steamy shower.
Make a full charge of the battery before the first use and use it each time. Charge it regularly so it never fully discharges.
Use the charger cable provided by the manufacturer.
Keep the device dry.
Frequently clean the inside with a cloth dampened in water and without added chemicals.
Always update the clock app.
Suspend its use in case of skin irritation, allergy, or discomfort.
Would you like to know how much a Smartwatch costs? Here We Reveal It!
If you want to know how much a smartwatch costs, you don't need to waste time searching for "smartwatch price" on the web.
The price of a smartwatch is usually between fifty and eighty euros. You can just read on to find out how much a smartwatch costs compared to a fitness tracker.
The Difference Between A Smart Watch And An Activity Bracelet
Although both look like a wristwatch, these two devices have some differences. Discover them!
What Is An Activity Bracelet?
An activity bracelet is a smart device with a touch screen and a heart rate monitor. It is designed to be used during training and sports practice. The bracelet may have extra functions but is more limited than the smartwatch.
The Functions Of Activity Bracelets
Sedentary and heart rate alarm
Step counter, kilometers, and calories
sleep monitoring
Chronometer
Alarm clock
sports mode
do not disturb mode
Blood pressure and blood oxygen monitor
How Much Is An Activity Bracelet Worth?
An activity bracelet costs about thirty euros on average. The value usually ranges from 15 to 50 euros depending on the functions, brand, and product quality.
Also Read: Gadgets- Gadget Definition, Types, Etymology Of The Word Gadget, And More
Related posts