[pii_email_863ba8515bac4c772e7d] – Solved Microsoft Outlook Pii Error
Mashable Web, 7 months ago
11 min

read
101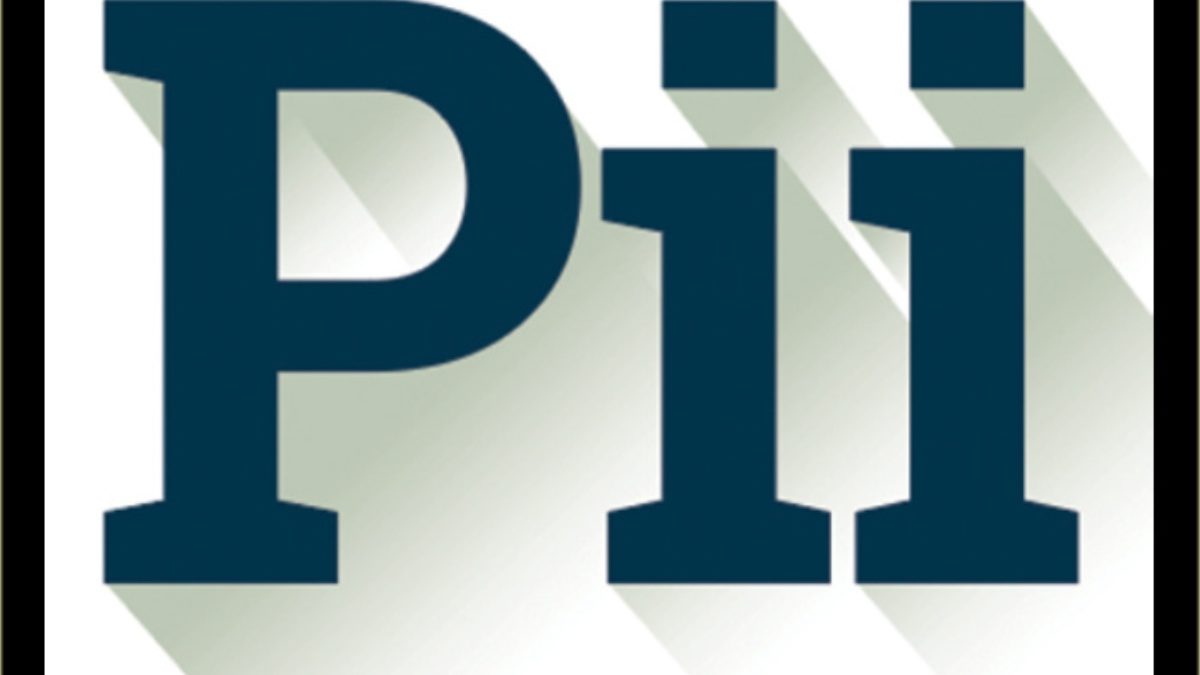 Introduction
[pii_email_863ba8515bac4c772e7d] or pii_email_863ba8515bac4c772e7d – Every day, job recruiters, freelancers, and business owners worry about business meetings, scheduling emails, and personal appointments. As per the study by www.technologywebdesign.com, They have gone out of their way to keep track of all the to-do lists. . But for balancing two indifferent lifestyles and ensuring secure email transport, Microsoft Outlook is the one name that stands out.
pii_email_863ba8515bac4c772e7d: Are you one of the many computer users who have encountered and been frustrated by recurring and inexplicable errors like "" when checking emails? Don't panic, help is here. This blog post will point out this error, discuss possible causes, and suggest solutions to fix it quickly. You need to be tech-savvy or have special coding knowledge to get rid of these annoying errors. Just read on for our easy step-by-step instructions on how to eradicate that pesky "" error once and for all.
Regular use of Microsoft Outlook can also lead to errors by keeping everything organized and avoiding any last minute issues. This article is titled towards the [pii_email_863ba8515bac4c772e7d] error. And it will make sure to give you all the solutions and how you can prevent it.
Widely used all over the world but the problem arises when it shows pii_email_863ba8515bac4c772e7d error. Shutting down the computer will not solve the problem. It can take a whole day to fix. This article explains the problem and how to fix it so it doesn't happen again. We have also included fixes for the dome error, along with all the details you need to know.
What is the Microsoft Outlook Error Code for Pii_email_863ba8515bac4c772e7d?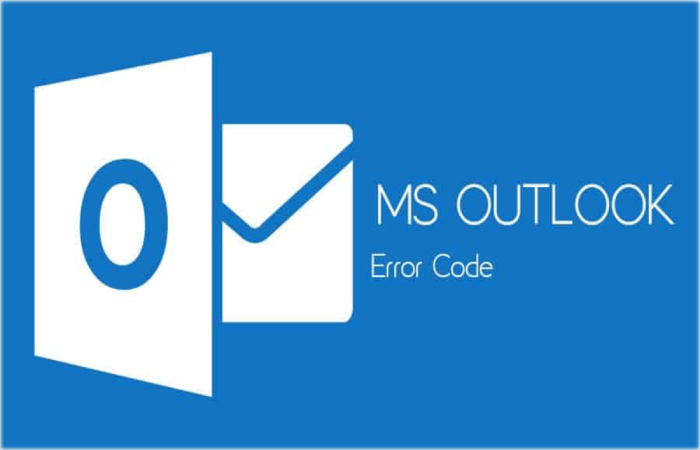 According to www.ensuredtechnology.com, The error code [pii_email_863ba8515bac4c772e7d] is a relatively common error when using the Microsoft Outlook application. It is one of the things that frustrates Outlook users. It can happen for various reasons when an app is not working properly. However, identifying the exact or sole cause of this error code is challenging.
The error code pii_email_863ba8515bac4c772e7d is often an inconvenience and appears accidentally when using Microsoft Outlook. The appearance of this error code indicates that something is wrong with your application. After displaying this error code, the user cannot send his emails.
While using Microsoft Outlook to send emails, sometimes we get continuous notifications about some errors. For example: "Failed to connect to server. Hence, Socket error 10051 Error number: [pii_email_863ba8515bac4c772e7d]. Pii errors are caused by incorrect parameters with port numbers, authentications, and insecure connections.
Reasons why a Microsoft Outlook PII Error Occurs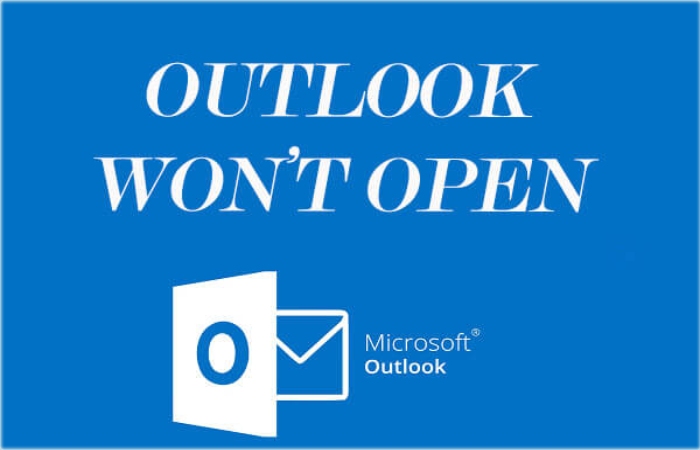 The PII error occurs due to mishandling of data frames where the SMTP servers become faulty.
MS Outlook sometimes doesn't work if there are multiple accounts in it.
A PII error can occur if you are not using an updated version of the software.
Cache logs also cause this type of error.
Faulty MS Outlook with wrong file integration also causes PII error.
How to Avoid Receiving the Microsoft Outlook Pii_email_863ba8515bac4c772e7d Error?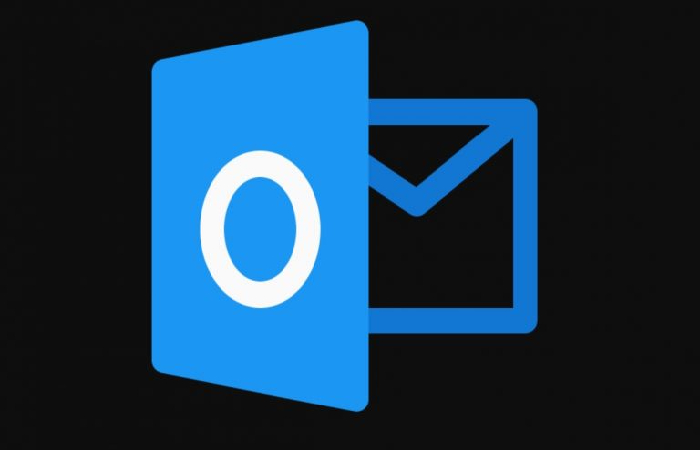 1: Use multiple email accounts in Microsoft Outlook
This error appears when someone logs into Microsoft Outlook with multiple accounts without clearing the cache in the background, intentionally or not. Many users who access Microsoft Outlook refer to multiple accounts or devices; therefore, we suggest that you clear your cache and cookies daily to avoid these [pii_email_863ba8515bac4c772e7d] errors.
2: Problems during installation – Pii_email_863ba8515bac4c772e7d
You may encounter this pii_email_863ba8515bac4c772e7d error if you are not familiar with the proper installation of Microsoft Outlook. You will most likely be able to fix the pii_email_863ba8515bac4c772e7d error if you identify it during the process. If it takes longer than expected and infamous difficulties, you may witness such unfavorable results.
3: Demanding Update
It is not always alarming. However, the version may be looking for an update and as a result you may get this problem pii_email_863ba8515bac4c772e7d.
4: Involved in a hacked version – Pii_email_863ba8515bac4c772e7d
If users get stuck on the hacked version inadvertently, sooner or later they may get pii_email_863ba8515bac4c772e7d error. The user must keep up to date on the performance with which he is involved.
Solution to Fix the Error Code Pii_email_863ba8515bac4c772e7d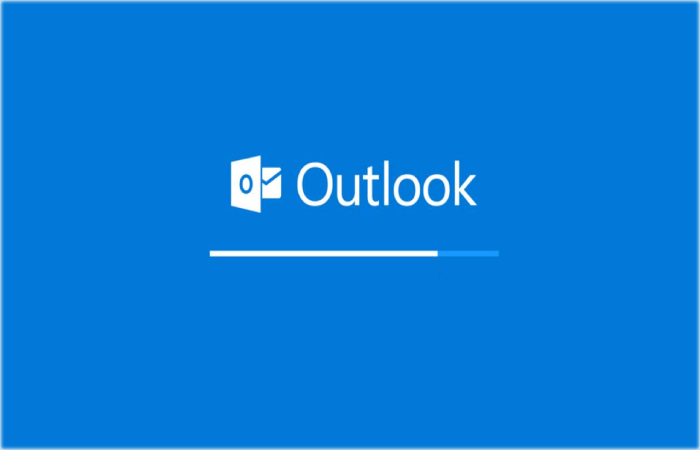 According to www.techcycled.com, Here we are going to share the following methods to fix the error code [pii_email_863ba8515bac4c772e7d]
Delete Caches and Cookies
Re-installation of Microsoft Outlook
Use Windows Troubleshooting Error
Contact Microsoft Technical Support
Remove Duplicate Accounts
Change the Server Port ID
Mircosoft Outlook Error Code Pii_email_863ba8515bac4c772e7d Solution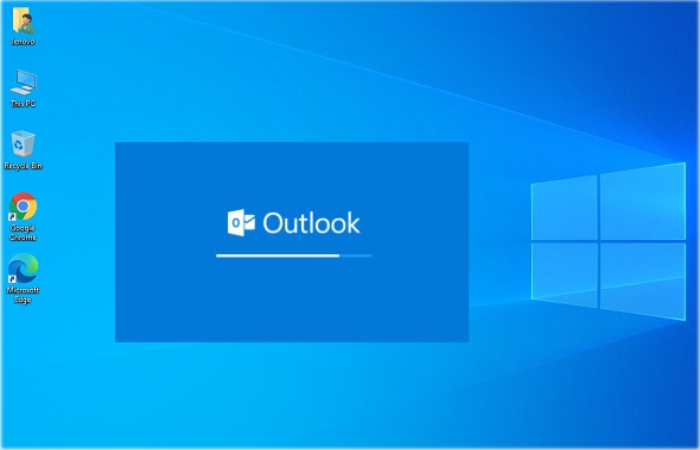 The best way to solve this problem is to clear the cache and cookies. After deleting them, log out and restart the operating system. Please log back in after reboot.
PII errors often occur because users are using an older version of MS Outlook or Windows. However, After you notice that a PII error has occurred, check which version of MS Outlook and Windows you are using. If you are using an older version, please log out and download the updated version. Install the updated version and reboot the system. After a system reboot, the error should be fixed.
If none of these methods were successful, try Windows Troubleshooting. This feature can help you solve the problem.
As per the study by www.clickmotion.net, Contact Microsoft Technical Support – Customer support will help you resolve the issue as they are very familiar with the program and the issues that may arise.
As mentioned above, if your MS Outlook program uses multiple accounts, it can also be the cause of the error. Therefore, go to the Outlook menu and select the account settings item. In this item you will see if there are duplicate accounts. If such accounts exist, remove them by clicking the Remove button. This will also solve this problem.
Change Server Port ID – MS Outlook allows you to make this change. Click on the file and select the account settings item. Find the email item and select the email account number. Then go to the advanced settings and find the Internet email settings item. Click the Advanced button and change the port number from 465 to 587. Click OK and save the changes. This is another way to solve this problem.
Conclusion
In my Content, I want to describe that all common reasons for the [pii_email_863ba8515bac4c772e7d] error are found in the installation process. If it were full of problems and difficulties, we would surely face them without worry. One can look for a practical approach to solve the problem.
In addition, it consists of a series of simple steps that anyone can perform. But even we are disappointed if the problem is still not resolved. If nothing works, finally try calling Microsoft headquarters and asking for help. They will help the user to find, identify and correct the problem.
Related Searches:
[pii_email_10cb866b0b8f268f4a27]
[pii_email_ede4508531a11ede4b07]
[pii_email_57bde08c1ab8c5c265e8]
[pii_email_5d19fb717f1a7f40b03c]
[pii_email_962bdc564590fabf44c9]
[pii_email_19c1cd5a30188df30ad1]
[pii_email_7b37e06e8fe44889f840]
[pii_email_ae102a57baa9f3f7f8ec]
[pii_email_7002d6576790d4ead0d5]
[pii_email_4f90f9d82fb8e9c04529]
[Pii_email_9c55590039c2c629ec55]
[PII_email_4dd09cddea0cd66b5592]
[Pii_email_5b2bf020001f0bc2e4f3]
[Pii_email_33bcc5fa9284de56eb3d]
[Pii_email_e9d48ac2533bded18981]
[pii_email_f3e1c1a4c72c0521b558]
[Pii_email_632dbc9f9aa7f38a8155]
[pii_email_31292814763ad1fd1fdd] Error Code
[pii_email_e6d3ac3a524dcd3ff672]
[Pii_email_9dbb7c34ace437e66bb8]
[pii_email_8f9c4447709c40f01262]
[pii_email_11fe1b3b7ddac37a081f]
[Pii_email_387fb3a7cd2b118358b8]
[Pii_email_cd4b80dbd951adb0d4dd]
[Pii_email_3ab3cc43cc1e13a096b4]
[Pii_email_ddcc9465aa0a8173be0c]
[Pii_email_fbfd5d78693fd0b03741]
[Pii_email_57bde08c1ab8c5c265e8]
[Pii-email d2004079e8eb882afcaa] [Pii_email_b47d29538f12c20da426] [pii_email_962bdc564590fabf44c9]
[pii_email_19c1cd5a30188df30ad1]
[pii_email_7b37e06e8fe44889f840]
[pii_email_ae102a57baa9f3f7f8ec]
[pii_email_1c62abbd9868e3cfda18]
[pii_email_bdc0a1da4cb178e25923]
[pii_email_65d8da16c51bfc70b654]
[pii_email_58a853765be9859c679a]
[pii_email_8ab65ac5b71eacb7059c]
[pii_email_d622364e0e8f744cd4d1]
[pii_email_19a6c5db3219e28a4c98]
[pii_email_18b0b93a61d952613aa9]
[pii_email_44fcaf1a0e41af2f1f3c]
[pii_email_d933910fcccd5ba918c2]
[pii_email_8fb44ddaa4be2489d4a6]
[pii_email_d5b4ca1952021407725b]
[pii_email_e334c926520e1cb473db]
[pii_email_584c7a8c36663d587534]
[pii_email_080a7d435bb0a18e285c]
[pii_email_de86ab22e870fa0ec7e1]
[pii_email_0f544dbf7fba8ed28568]
[pii_email_10728d5041f6f63d813a]
[pii_email_be87dc91d93b9ff18a60]
[pii_email_472076b89727cc208997]
[pii_email_f0310e1417773f6efb64]
[pii_email_02ad19227cf435a2991a]
[pii_email_b93d5f531f496762e360]
[pii_email_ae1a2b6e01a59b46b5be]
[pii_email_b32947e141ba8941ecbb]
[pii_email_b4844e69ae025303218e]
[pii_email_194cbefc5bb4b47f4dfe]
[pii_email_ec9f066acb13310f2467]
[pii_email_2647641b9654d2d89975]
[pii_email_13a6c7c9e805cb5edf3f]
[pii_email_dbc30c047c806c723b28]
[pii_email_8bb4fe5ac484a5ebb3b7]
[pii_email_88e96ab131dc5f8cf4e5]
[pii_email_9791969222958b4b04c7]
[pii_email_7d3f814f6fa84d07929e]
[pii_email_3d76a38c7baffa81fa67]
[pii_email_85d09b617fc71c877b81]
[pii_email_3ab3cc43cc1e13a096b4]
[pii_email_12d4ce8c50f70d203d61]
[pii_email_5db55f6e3d91beb264c0]
[pii_email_b1b25864d4f750589e2d]
[pii_email_6f4b9dae3b8dad404ee0]
[pii_email_e694345db2ab06fbfe50]
[pii_email_5546b798c3be88ac7179]
[pii_email_34eae9d5880f80c534ba]
[pii_email_fd51cecf73a9739aec9d]
[pii_email_2a54817687b7f8a68efb]
[pii_email_76e1986a9a296fc3bff2]
[pii_email_76a4a075d18fc0f3625a]
[pii_email_6deced19a17c3749fd75]
[pii_email_1f4fb51dc931c80ce2fc]
[pii_email_bbb29a22185649ce316a]
[pii_email_c127e20318ad02a31bdf]
[pii_email_d9f27087585fc57f5930]
[pii_email_d92e221ffb5bc091ba3f]
[pii_email_52f65507617e37242d8e]
[pii_email_c24c47bc6ea832c7e319]
[pii_email_7e064792a43cdb09839c]
[pii_email_0a854c75a619404071ef]
[pii_email_9bbc50ece18c9fdd1dc7]
[pii_email_dad3fe8988dfbfc0afd7]
[pii_email_8ee91c1b94a76dcebc85]
[pii_email_e86eb7ba5d1fc9f1c2ce]
[pii_email_9c015292b3557a85320b]
[pii_email_54ae25b8e2301520556a]
[pii_email_e664087521f8ef75035e]
[pii_email_6cbcb39eed935a0dc855]
[pii_email_31afc2185dec3f6698d7]
[pii_email_9adeb2eb81f173c673a5]
[pii_email_4ee390b4ad3558731f08]
[pii_email_baa639f43bd35ad24768]
[pii_email_c480154a55b49492e4c3]
[pii_email_84262bd05b6f19787e19]
[pii_email_01f232a73056b757fceb]
[pii_email_372a050eb4fd9c580bcb]
[pii_email_c276897201a2afe040fa]
[pii_email_9b0ee06e53064da6701a]
[pii_email_3bdeac500abf75b1d2ac]
[pii_email_109dc10751d0a4ca613c]
[pii_email_6646871c522f0bb34d8b]
[pii_email_f244dea11f1ef278758b]
[pii_email_9a88a89eb84d5b479ef9]
[pii_email_95de014ef5704d1427a8]
[pii_email_6f8571d8d77d5312db6e]
[pii_email_3819075a7ee2ffe4df83]
[pii_email_02f5c4cfa943aba55ca9]
[pii_email_cc348a6c26e4f139f337]
[pii_email_21a0d32a6ca512a57d40]
[pii_email_9f868aa7c643b2e0c430]
[pii_email_f96ae9fa948328384c27]
[pii_email_add3bec0aa66040404fa]
[pii_email_542eec7b753721959d2a]
[pii_email_3dc413c894d4ce983a64]
[pii_email_e8c292f954c994c0531e]
[pii_email_ecd9c1761a6481eadc1f]
[pii_email_68adcf3f426dc3f70ce4]
[pii_email_757b04c989a910599393]
[pii_email_17531a481a5255c62336]
[pii_email_5590dc3abdff1f597b2b]
[pii_email_2c4e9c078cb6be6bd713]
[pii_email_792ed49783f56af41a05]
[pii_email_1b522a826e21861460d5]
[pii_email_0558b75c24815a61c7ad]
[pii_email_1f6d179dcf2f027a760e]
[pii_email_4349c9fa66c1a42adf62]
[pii_email_e982c4b67cfda077d06f]
[pii_email_b8e2763b4e4ce35903c1]
[pii_email_0457fa212303078c311a]
[pii_email_16df6d11c2dad79b4498]
[pii_email_ce88886d27e447f4b048]
[pii_email_abeb1e1d2c6eed59d5fe]
[pii_email_1e1c7dd790e6fd20d6ee]
[pii_email_8eacc20ba4a430aeb863]
[pii_email_421e36dc5cdb7a7bfeb2]
[pii_email_01e745c2c72c40fde649]
[pii_email_95ed599c8f06d2abea07]
[pii_email_f1be179a72547d65538c]
[pii_email_b27116327a0968393958]
[pii_email_9443b6e8ca39c2353def]
[pii_email_b8c359dea7233f7947eb]
[pii_email_6fe2b4a57723ca70d7a4]
[pii_email_b64c89142db5ae0cc810]
[pii_email_631ecb328d62730e4502]
[pii_email_8264a5afceb8e4933cf7]
[pii_email_8be5ec24ca22a3cba7df]
[pii_email_8d1c38b1c94dabc9ed19]
[pii_email_7606082da04835796be6]
[pii_email_123df513d91d43ab72e8]
[pii_email_72e2a1c1589fa9ac19df]
[pii_email_2a24b0b4238253dce347]
[pii_email_a427253221614b6547d5]
[pii_email_be56273953e949f2e728]
[pii_email_adbef610daa955580efb]
[pii_email_21c99142cd0a4baa4606]
[pii_email_bf3faad7271da4b11f25]
[pii_email_4ccaeb776d20a5b51741]
[pii_email_0858349eb23ac17972cd]
[pii_email_59f0b7fff40efc853ab2]
[pii_email_5d2d0815d8e579fd961b]
[pii_email_a011930fe17eb44fbb2f]
[pii_email_dfe907e4982308153863]
[pii_email_bcdc58aba0f073bfe52a]
[pii_email_57bde08c1ab8c5c265e8]
epassport [pii_email_98aaf5eee41c24cc101f]
[pii_email_7ed00e49cc98e8564799]
[pii_email_1606b61a08e6a2cf4db9]
[pii_email_54996c069c7aec63f6b5]
[pii_email_0e3be4b86691d662832b]
[pii_email_974565a604e4099f5ef5]
[pii_email_c6262cd009adb695b765]
[pii_email_c325ae7e53544e1a7679]
[pii_email_cbd1aed95bdbe823a764]
[pii_email_9be9cc15c73ed373c538]
[pii_email_61573e59e1fea1d7b816]
[pii_email_d3a74bbc2e8c03bc4046]
[pii_email_06dbf457948b25b76ba8]
[pii_email_4a07ded4bf256c2e600b]
[pii_email_def26145daa09c5fd0bf]
[pii_email_22dc755f16012fe54e61]
[pii_email_fd716af44777ae023e29]
[pii_email_87ccd40b4a80d36256c8]
[pii_email_fcdee0cb626eafabca23]
[pii_email_d529be6aed71f5d7a6a8]
[pii_email_d1951dde4b44a4f0b5b3]
[pii_email_d2aa32d7270b429c1e77]
customer [pii_email_44dd6647767013dec476]
[pii_email_84491ea30e758f676e5f]
[pii_email_b4a060a5736a6196ebd1]
[pii_email_f8b968518e0efcddd80b]
[pii_email_5a3f70ed21f415521fa3]
[pii_email_9f864fdac1d5b694c2a1]
[pii_email_8140c43be92957106cc7]
[pii_email_5df70dfa05d9b2c10f6d]
[pii_email_fd1e03e3000fa299d03a]
[pii_email_5f1b18ba5a297c7cff38]
[pii_email_06bf0609898e25bd8f65]
[pii_email_5fbcf50b25ec4ee85e97]
[pii_email_b436a47aa46e4c1e71d9]
[pii_email_b90d5326816771df0fd1]
[pii_email_87e80ec719cce657904b]
[pii_email_5c00ca9e78bceaab3eaa]
[pii_email_d57ea6a877da58d9c23c]
[pii_email_06dfb3929a05f8508cc2]
[pii_email_c31d570e7c4126cb09ff]
[pii_email_5c5a35b50824e6f67934]
[pii_email_38b8df0100e99e1844c8]
[pii_email_ec5341e2a58b5181ca0b]
[pii_email_86d3d0472b21c7297e96]
[pii_email_b5ee57188c48827f019a]
[pii_email_1a66508c2addd8ecbf66]
[pii_email_00fe4a950e63041400c7]
[pii_email_460af109a981281df848]
[pii_email_d9a5bcbb85bd93ba789a]
[pii_email_aac0519a1f9d56bd9063]
[pii_email_d2d8e81cc68fec358141]
[pii_email_e5227762dd855894ea19]
[pii_email_e680dc4e016e06a24b93]
[pii_email_83f162fc069a785fb89e]
[pii_email_39bb22deb644eae697d7]
[pii_email_7d443151ed8b9b4a715f]
[pii_email_31292814763ad1fd1fdd]
[pii_email_1fddeef359b56c4f7aed]
[pii_email_31902db3ac4e77e17b91]
[pii_email_9ee61b9800135c2eab24]
[pii_email_1fd6e47f03eacb12043f]
[pii_email_22b62d04fe32a7f0d85c]
[pii_email_ffffab618b91432577c5]
[pii_email_3b32509c260f6b795e2c]
[pii_email_2d96274efda39d3b686a]
[pii_email_c204a87548426b310b11]
[pii_email_c7fe030f827f97410be8]
[pii_email_1789eb0002ca811b4236]
[pii_email_63a94471b4362b2127a3]
[pii_email_a4a51ed178eb6538a6f1]
[pii_email_44382b8fa01d57bb8fcc]
[pii_email_7e6cf3d9e1ea943a892e]
[pii_email_271eeadd9bbb126c3ae1]
[pii_email_957b47c4c286ac53dd82]
[pii_email_1c4a89f651fa49c54a8f]
[pii_email_b13e8625460565295890]
[pii_email_2db3166a0b4b7bafcb39]
[pii_email_4b3d5071e4bca6b50751]
[pii_email_243b02a114b45927b8f0]
[pii_email_80c7eea14f93dc19f156]
[pii_email_c5e65fc1baca992ef05a]
[pii_email_7984f835703b413f0db0]
[pii_email_0f9718825e6a6bd9a30e]
[pii_email_3b3cb20d29deb7c5250c]
[pii_email_54b922750228d50ef711]
[pii_email_dd77a421adec4d9b5149]
[pii_email_6fe257ff7f60d78c1093]
[pii_email_61b6cdb969ec6965edc0]
[pii_email_ea9b0be338150d03ab56]
[pii_email_82edd96123b8b3a2207b]
[pii_email_0542d1b31a4766bcabf4]
[pii_email_f3e1c1a4c72c0521b558]
[pii_email_89c0da4bcf24cf90b4d7]
[pii_email_0e4cee3150d83a63119a]
[pii_email_23054e9689bdffc6105c]
[pii_email_6de7138597e0f66e889f]
[pii_email_eb435fd2fb16ff0e838d]
[pii_email_ddba05659efe02a95ad1]
[pii_email_d20878d40cc0cc93e8b9]
[pii_email_d9e9189d2934e672b509]
[pii_email_1ab8ceb33ceae72d3868]
[pii_email_d1d12c838a9f42b5c1ef]
[pii_email_8b7979f00743e2ebeb56]
[pii_email_ba093251875f8cfb4bb9]
[pii_email_0a88ba736c14af5ad2fe]
[pii_email_ba1825812bf92c54a316]
[pii_email_06cb9bbd0c03adee3f3d]
[pii_email_b5c4b946f3191263e60f]
[pii_email_cb10037ecfbdca426221]
[pii_email_9a3420741868d53b60f5]
[pii_email_bf26fc25f1a493e656c5]
[pii_email_7b6edb9f936c9f8f2da0]
[pii_email_28b076cb476ab52a43c8]
[pii_email_2da812d3857001f44459]
[pii_email_899e1f60e2fe5c0194e7]
[pii_email_26fc93009f8013f72949]
[pii_email_99baebc4bd114a5167f5]
[pii_email_33455fdd7cf827176b7c]
[pii_email_093f5e68c65a6865beb3]
uae [pii_email_908722c16629e401f0a9]
[pii_email_4349dab0e0760840840a]
[pii_email_1ab8f81a1a12fdde2fc0]
[pii_email_56ab32fb2f7e79589ab6]
[pii_email_008b27e850ce39a1af42]
[pii_email_d0a6416aaa24e5949351]
[pii_email_7aa1063d0d4a455b59e4]
[pii_email_929e79c0b20c5e48cd5b]
[pii_email_8c96c1c23f5914dd67d1]
[pii_email_207ef19688213a88b930]
[pii_email_237d6c638edc999782fe]
[pii_email_75420ce192c3c91ff709]
[pii_email_9627464d4180758645ee]
[pii_email_4119d27b4621aee5b33a]
[pii_email_d2e750f877188400c641]
[pii_email_f111b3e5512a737f08ac]
[pii_email_e6685ca0de00abf1e4d5]
[pii_email_fc6bb3cf943935546c92]
[pii_email_1ea9d920d85029d3a44b]
[pii_email_5967f57b396910a3af35]
[pii_email_d4a7d57ed57daa8f900c]
[pii_email_f7652fffb57afe35c207]
[pii_email_e0a71a33b80cdc1b1f88]
[pii_email_b7cd632d8fda97c76371]
[pii_email_436e99e3f2061846054a]
[pii_email_f08a03a4a5d8f024cbfe]
[pii_email_73c8e4ea57b89abb769d]
[pii_email_2374823fab3538d374d5]
[pii_email_db2107be10ec3fe576c6]
[pii_email_3d54854b8fb99ddaa6dd]
[pii_email_66313b5b9dd3a007a17a]
[pii_email_6549000b0bae519778e0]
[pii_email_5c84def00f08552ef0e7]
hilton hotel [pii_email_1308dd23aecf54ebbfa4]
[pii_email_4c3f3d0b9797847f9d81]
[pii_email_432d614350bbed592812]
[pii_email_54087155d495a1e424ce]
[pii_email_05bccc7a7adbc95553d0]
[pii_email_cfa5c737c13310985ba7]
[pii_email_630ad863a3a8b5e610d8]
[pii_email_42aafac3ab8d70795cae]
[pii_email_1630c325b6e8502bbfba]
[pii_email_490c5bfbe5a0f65fb4e2]
[pii_email_cb4a0810056fd00d7e29]
[pii_email_64b0e8ec64f9132deb34]
[pii_email_88c23ed318d85b97ae27]
[pii_email_f5bf195eae7eecea31ad]
[pii_email_f5ddc2ff64ba6ff68177]
[pii_email_8febc8a92ffd406488b6]
[pii_email_8aa1305596c36125317c]
[pii_email_5f4748d677a06e86e63e]
[pii_email_f05d46716cf941fc5375]
[pii_email_e7ffc2d840da7e69e2c3]
[pii_email_d84f192780943a1da0a9]
[pii_email_f15699df6f53ee0501b3]
[pii_email_35d0c839b7bd34e10694]
[pii_email_2e949a75a4321f5446db]
[pii_email_cf92f0097b43d1198cd6]
[pii_email_f5ccfcd5b2f3b3744e89]
[pii_email_cc859b8682027e1888f0]
[pii_email_ee1e6bab8a01422c0d8c]
[pii_email_1c75b5dfadeb08c2effa]
[pii_email_13cb9a35eb9000058d7a]
[pii_email_5802539c66efd735c027]
[pii_email_ad80caa52fff498eb7cd]
[pii_email_fbb6ed64732792bb0042]
[pii_email_d5c92dd50f875c92ed9b]
[pii_email_ec21a590b926ab767bc6]
[pii_email_56209fb05be4a03f5719]
[pii_email_0e0beee8054ea3b0040a]
[pii_email_6a2c4204b52f0a737c19]
[pii_email_9ba10b0cca8aa5a82523]
[pii_email_62661059f6787567015f]
[pii_email_75ec8022baf797732955]
[pii_email_7bb5b1c44baf06dda1cf]
[pii_email_21370a9af7855de69794]
[pii_email_aa228be7eef0ed0b563f]
[pii_email_0e0a81095d7a2907cc18]
[pii_email_06b6a611819b0ac98346]
[pii_email_0e635fc6d22819e960ac]
[pii_email_7fc1e664fe421eab034a]
[pii_email_11e2e75f4719073dc9a6]
[pii_email_8de3b7943eb745507bad]
[pii_email_988083e09f5b0a9ab398]
[pii_email_e15a8253a37f6183dea8]
[pii_email_8cbad4f7a86856bac7a9]
[pii_email_e37ad20114b092791664]
[pii_email_25b3cfa5473463b1f7de]
[pii_email_c69b5cfdee0df4067cec]
[pii_email_f64b98499832597d38c8]
[pii_email_10bf96b5e5d99c65af13]
[pii_email_c37c98d71b5f479baa33]
[pii_email_c9c9e07a0b7fbb5c6ee2]
[pii_email_bb94a725b2ef718a9cde]
[pii_email_50bc718088bf149dc62e]
[pii_email_55d706553933a1ccfa5b]
[pii_email_1d0a7cd4ff4b7b919ece]
[pii_email_289dbc0fb75641edb530]
[pii_email_899c9ba393c199a89c44]
[pii_email_c2bedf7d4ff45e60ff9c]
[pii_email_1852d40e36b86f73c64f]
[pii_email_bf5be686ba31954c9f62]
[pii_email_4222418bfd0655fc4166]
[pii_email_f321807c1733fd7087ab]
[pii_email_0664ce8e6cc471003e04]
[pii_email_4afe3dec90210a1d8005]
[pii_email_44c144199d02df92208d]
[pii_email_1af564080ca329db0ce3]
[pii_email_0ff900af60d8f67c5856]
[pii_email_42c3dfdab4b2261932a7]
[pii_email_962f039c536e1456ba85]
[pii_email_39d81808d5e021fde541]
[pii_email_ae03606c544d4b3d3d3d]
[pii_email_b3fa6eae1c020cf5f5a6]
[pii_email_d0003d9c6de2979dc40e]
[pii_email_b94ba70cc1bca6f7e7ab]
[pii_email_6399c10220d103ea7b0f]
[pii_email_18e7c841038014d9031f]
[pii_email_d880923e8f4aad7a3e47]
[pii_email_12c3f47c6299ca218a23]
[pii_email_87d700a05cbab9c8b42f]
[pii_email_141fdcb2e8b8edda41f4]
[pii_email_e317d23d6c0977844017]
[pii_email_e1238e4df5d3ee57142c]
[pii_email_985491dc75886609e04e]
[pii_email_0d624521a1ad52c6078f]
email corniche [pii_email_af40df2062f30635c606]
[pii_email_e64c4c710cf59b1e751e]
[pii_email_414ad830c4b119e97650]
[pii_email_05a9259e98f3b091dccc]
[pii_email_3a797b625088b760c16a]
[pii_email_4b7414a881ead09f304f]
[pii_email_ff18a9b83601308685c6]
[pii_email_8660a6871953f209cd1e]
[pii_email_b4dc0904a04cb6864b06]
[pii_email_a6ae69d9d9367c96361c]
[pii_email_56c12ab7ab8b5550f022]
[pii_email_44b142f4dc1646fe909d]
[pii_email_b24ab7024998bbab6f6c]
[pii_email_6a1c79fcb5f8f505ecf8]
[pii_email_99d292a2b4fa2b914423]
[pii_email_d8a43158007bf3de9744]
[pii_email_5ef278a92441aab43f92]
[pii_email_335566ba014837882ee2]
[pii_email_75779018064bf81ec335]
[pii_email_763dc4fda8fb456ee409]
[pii_email_b8d196289eef8dae13bc]
[pii_email_b31c179c163f90b2324d]
[pii_email_a410f604c76d06efb4af]
[pii_email_aebc427a8b4238c27eb0]
[pii_email_293cd988746f9c5f09e1]
[pii_email_eacb42937f2b9ac68310]
[pii_email_4f69dfd73084038786fb]
[pii_email_0ea1cad390e8e8813c37]
[pii_email_aa430874e99de52185eb]
[pii_email_0d25246f248526a9632d]
[pii_email_d6012b85bdba038bbd14]
[pii_email_bfaf6d1910844ee74146]
[pii_email_fc98d56148b72750f509]
[pii_email_9c4d38091ff501f8e65c]
[pii_email_9124763fc2783eaac58d]
[pii_email_e7363cbd44fa2e23fb3c]
[pii_email_1c9bef210c0843a90919]
[pii_email_66f910436aad2daac83a]
[pii_email_d7539dc5303e2e04d80f]
[pii_email_138c4fa07befabb7228d]
[pii_email_60c6899fc3ec3f28a0e4]
[pii_email_909d3624ceb62de373a2]
[pii_email_cc19e18cc002921536c7]
[pii_email_543dd3c6dbe83f669d79]
[pii_email_76713b5505273ed5c2ca]
[pii_email_a8768b796ebb5825c864]
[pii_email_c7c462279b68645a7a44]
[pii_email_d6ffab40ddd0216af202]
[pii_email_26447779cb6eca7ac1bf]
[pii_email_e387b02c2f6b57697f61]
[pii_email_110ea8f14dad6b6a6295]
[pii_email_dd265c2c520e106d4202]
[pii_email_3e197597ee65fe8bbfeb]
[pii_email_f886fd508efbc849f3fe]
[pii_email_c650b91ffd01ce72a628]
[pii_email_f7f7dd25c62fcf4226f4]
[pii_email_25d423048fb01d245635]
[pii_email_8ec6e92533278a238739]
[pii_email_07f895881238713ae78b]
[pii_email_5b0a77c375a72c67891c]
[pii_email_b8f3a9af8a9523524a66]
[pii_email_0a03969dadc05d528570]
[pii_email_ceb7c608485933b1c58b]
[pii_email_6451872cfd0e3d2bfada]
[pii_email_78d23e3f83864141710a]
[pii_email_078fc447a25a4da3232b]
[pii_email_60ac9c74fe1cb446671d]
[pii_email_82095d93a847f8bebe8a]
[pii_email_09c3f42313ff2f7f0c29]
[pii_email_5ea778193af0e7b055f7]
[pii_email_f4a746f33f11fe24e17b]
[pii_email_0b7728898e6a74be673e]
[pii_email_a37f043b537cf123777a]
[pii_email_7c16422cca8ff347c08e]
[pii_email_791570720885898acf97]
[pii_email_b3ab17cc790600830e16]
[pii_email_c06d63c72ed5a1a5da05]
[pii_email_6059b826dd0ac504d30f]
[pii_email_404a988edf97c7230c1d]
[pii_email_62a3ce5c2756b9004226]
[pii_email_3095b697afb54f213df8]
[pii_email_10eef161846563af7e6e]
[pii_email_36f797be31df714201be]
[pii_email_be3787fc9a55fee188b5]
[pii_email_219471f856bbe9b5eca5]
[pii_email_616359225a0d301f3776]
[pii_email_0b04d3bf3e14c41718a9]
[pii_email_eddf4e88089aaf90885b]
[pii_email_7168ac5249d1e8e16429]
[pii_email_31c60db84fbb691a88db]
[pii_email_29e9b3d646f2b698d516]
[pii_email_918fd100fbf75ef0789d]
[pii_email_9b72f38749239a5e5acd]
[pii_email_082ec3b6c4b82c169268]
[pii_email_b6bab1b4f118a3965c10]
[pii_email_7a7b0920a1cf6b56ed8c]
[pii_email_4022c3d696baaf7ab558]
[pii_email_a6d1141bf73e30355457]
[pii_email_49accb9e337344dcd177]
[pii_email_3d0d5e18d64fe9535754]
[pii_email_e6775c6890e2e4c1c656]
[pii_email_1b7f033abe586802358e]
[pii_email_eae9f93e360d7e65eddc]
[pii_email_ec95c6c354259b03d589]
[pii_email_d454df58988b1f2099fd]
[pii_email_e7353d0382a623fa4a02]
[pii_email_da57a3ec680264ba3124]
[pii_email_67075eb5a937db9839b4]
[pii_email_60ade3da3b084467e1e7]
[pii_email_68bcd4216068ab1641f8]
[pii_email_21c21c2683cf0ed51946]
[pii_email_6832f10b48ec2a6da1b3]
[pii_email_94f9c575bbec642bcfad]
[pii_email_452ecf60bf62a441cf95]
[pii_email_ac95d5671c49ba82ad48]
[pii_email_d162c00988e5dc1fb6b6]
[pii_email_597ef8a9663b2484d915]
[pii_email_3407438f18f138c3233a]
[pii_email_00c273f06926f20f8359]
[pii_email_3f93334cf543124a884a]
[pii_email_0d5bc0a2e27a048cd946]
[pii_email_35ec5acbaa8242b7da0b]
[pii_email_94fbe1f0f03742cd2bc4]
[pii_email_5f7a54946d011f61fc8f]
[pii_email_96a3e6cdf755b107c068]
[pii_email_06129d3e5bc8e4f5240a]
[pii_email_44aefad402d482cdf5de]
[pii_email_0485d56d28c1cc8d403a]
[pii_email_48da44a4d9a7f61445c7]
[pii_email_af77836a4458545cf5f9]
[pii_email_d53a932d1bfc51f8baa1]
[pii_email_ea0cd01ec72976d7a113]
[pii_email_23d55c652cf35a9e253f]
[pii_email_13024f7da6363f700fd9]
[pii_email_d23b32c8165d96bec7fa]
[pii_email_3eeee5f7a32463f46ce2]
[pii_email_aac7e046c04de37a6d48]
[pii_email_34ffea4a53e7c92515a4]
[pii_email_565e39a95464fbd018b3]
[pii_email_c3571ed2e74ca8fb75ed]
[pii_email_aad6ef0d9681ad9b827c]
[pii_email_dcdba1db66cf8e042121]
[pii_email_de8fb5460b818ab1bdc2]
[pii_email_4165d722479b1164e933]
[pii_email_63d5e130e72de19bc5e5]
[pii_email_97e65664a1fdad093445]
[pii_email_2b2d7693ed5f89270ed1]
[pii_email_505f976a31bc2cfb9f5f]
[pii_email_d962c6fc9e3008a181cd]
[pii_email_847cc9a52fa7d2c59d1c]
[pii_email_d90784a625f905499b6a]
[pii_email_526d6ad06ff440132f73]
[pii_email_f04d3a64d5768cb90aa8]
[pii_email_fd47f7e60d2d0a5be0c9]
hani [pii_email_7c9f0dc74cbed7a55fff]
[pii_email_4e1f2eec36c6bee2de4f]
[pii_email_59bfcbe2a7ce27483c69]
[pii_email_93862d0114701835bb86]
[pii_email_6085f02ef6d0eca93f1b]
[pii_email_98c641e3370f53c12687]
[pii_email_484019f2122423156d78]
[pii_email_39c91ac96e7585dd17b0]
[pii_email_0029c100b9504f05e69e]
[pii_email_38f1a128ab88dc81b065]
[pii_email_318043f309707fca0c73]
[pii_email_0798565dc562e037e96f]
[pii_email_345fb49677d3da4541e3]
[pii_email_333b406dcf6a7c320689]
[pii_email_2d7b53619c09539dc238]
[pii_email_1baed81ea17d77f12b84]
[pii_email_d3f17e8f9dace622336f]
[pii_email_0d4718dd1ca17b1a28bd]
[pii_email_6e9029b77752f132848c]
[pii_email_ec986a5f186ec53f0b7a]
[pii_email_59be4042057d9534c6e7]
[pii_email_1b9d036731e33ec4f28a]
[pii_email_65d44e031e7d285f2055]
[pii_email_ba5b8c65a8d3b1042bab]
[pii_email_d26b9fc7817d0d3ddda6]
[pii_email_05e77a7992f404aa0ebd]
[pii_email_cb9ddde944a2207f31c7]
[pii_email_16247495f92b4cea13a2]
[pii_email_5cec44cd194899e3d899]
[pii_email_69631912b9da8841f0a1]
[pii_email_e25b5f38e0f594224408]
[pii_email_80cbf7e21f5bb4f73640]
[pii_email_88ca775f10cd2e1dc1e3]
[pii_email_df4e6f6fdb8f328b29a4]
[pii_email_67c58ec6e63553c60421]
[pii_email_cde7d48fd06fd72a6a22]
[pii_email_a88374cd5b4323d54bc3]
[pii_email_cad03364bf651ddbb27c]
[pii_email_647f6c466a87a2a7f89e]
[pii_email_bb4bd437ef4da5740d71]
[pii_email_5561a2ffa4bbc4cec424]
[pii_email_640426891ba4d7ba9bd3]
[pii_email_6fac524fa0ba2ed64757]
[pii_email_cdb2dd9b2a4b4562e852]
[pii_email_68ae830ddda28e2e62cb]
[pii_email_6761961f0a0a338a5c65]
[pii_email_1bb8cd59eae6207508d1]
[pii_email_87eb16d5270aca094f6d]
[pii_email_e7f9bf2c5f0e6c175b8f]
[pii_email_62e91a92026e4f3de77e]
[pii_email_c6778977397d84cab471]
[pii_email_d4b10d95efd0eedcfbb3]
[pii_email_712e7f56bb10aaeedac6]
[pii_email_54b26425e6e539642184]
[pii_email_f8071fe4fec7211da3a8]
[pii_email_d18f21edcd1902caedcb]
[pii_email_3de4014af20d0c421af6]
[pii_email_4d7848b30b5cbcaf332a]
[pii_email_995a460211462b4e4260]
[pii_email_f43b509c32aa7200cde7]
[pii_email_ddde5d488d7b687af45d]
[pii_email_84a15e8187da2ad58d5e]
[pii_email_3417be38fc1604acf121]
[pii_email_d606683a843169b6bebb]
[pii_email_18041fb69e29e9cb1ff7]
[pii_email_dc27554546c35b8135eb]
[pii_email_5df3cb575cdca9ab306e]
[pii_email_366ad325530a6ad2149d]
[pii_email_91903608ae70ac65e894]
[pii_email_cd4d13a8bbed44b28f4b]
[pii_email_e05cd7ee115c93b85ab7]
[pii_email_4ef6bde0e07690dd87f6]
[pii_email_511fcb8cf4325714a0a7]
[pii_email_314405e6e915310c5fe5]
[pii_email_0bb1cb08cf03f7b2719f]
[pii_email_8df81d059c7380f2b1af]
[pii_email_137c70ef6f3edf1ebaa7]
[pii_email_f1f39a0f142325bf6bc6]
[pii_email_eb57168fd7b13f2d20c6]
[pii_email_9930e07e53e6345d5962]
[pii_email_b2f1569f42a6f23c46fe]
[pii_email_2cb4bfa39d07326580d4]
[pii_email_3ce49323b719a6d900f5]
[pii_email_161dde42981b02e6788e]
[pii_email_eaced7fac7b6ba303ec9]
[pii_email_984db27f283e95dd5c32]
[pii_email_2da87e2457e385154f4d]
[pii_email_80575232010434a68cf8]
[pii_email_5924f569662d3740b1d7]
[pii_email_8795a995b9aaa16bc134]
[pii_email_8dea0a67cdb6cce44495]
[pii_email_1f27b70be71d7f51642c]
[pii_email_b8deab5cf87dcd91fc85]
[pii_email_ad06699fc116214172b5]
[pii_email_79cc2b13471822f419e3]
[pii_email_b7b11284762ae859d677]
[pii_email_d278322c33efc54591b8]
[pii_email_56fe0451d5d89966794a]
[pii_email_dbdc3403879ca538b639]
[pii_email_d486134b7f6fcc8f5a32]
[pii_email_d8b5d1e11bf6dd82c0ae]
[pii_email_84ff35142d0b0c6f3434]
[pii_email_65e6b7498ce1529575eb]
[pii_email_aec1c32c613ae0766dfc]
[pii_email_a24ed8b33620ba844afc]
[pii_email_9c44073cdc987f03c1c2]
[pii_email_79ce73723b4c4bdb2166]
[pii_email_2b1f94029ed66cad237a]
[pii_email_38f48f983acef66c5911]
[pii_email_65103b4d89c8e92b9fe7]
etisalat mobile phone number [pii_pn_10062f79572d1084c579]
[pii_email_efb6f53cd99c705335d6]
[pii_email_0436fbff634446745810]
[pii_email_8c1c4915e3018d9a4c60]
[pii_email_6d6b60ec227f08c86217]
[pii_email_9b8f63e0a242e7382914]
[pii_email_2082fc510a8b66aea925]
[pii_email_06d7c117c584930ef1ee]
[pii_email_f7b7df3ebd867a671831]
[pii_email_0910ffbbd8fa42b3b069]
[pii_email_6708ee95235ae398ee36]
[pii_email_c2c58ab256cb4a001234]
[pii_email_5a36659028b0a5e5feb5]
[pii_email_cbf1ca3dcb9fc49043cc]
[pii_email_c81d9e3aec7b3a7337d5]
[pii_email_5e864cf19ece46c6a4f0]
[pii_email_a5daa7d4fce2177d1327]
[pii_email_331bfb36b7d62c9d2c90]
[pii_email_2cee5d11c599e9858284]
[pii_email_81d80a8453c3aaf6a528]
[pii_email_5241cf0b400ac7577e61]
[pii_email_d30bb4cde117c2a12773]
[pii_email_c13d0300b4d9b0af902b]
[pii_email_6cfc20957c2456f2bdad]
[pii_email_f3e13ccca55a4f6496a5]
[pii_email_92fa94887b6f347728c1]
[pii_email_57225386bf73d9da185b]
[pii_email_42c07d436da094599a15]
[pii_email_9acae59faa92311a74bd]
[pii_email_9e68c4a7002740705ff4]
[pii_email_5008d5947fb22e571c1e]
[pii_email_aefb3c17f359c3952b71]
[pii_email_f9d1cd5f0a6b033e41e1]
[pii_email_257c8d6ba7ee17d5d34e]
[pii_email_fff85391f046ae3005c7]
[pii_email_418cc63a623e60807000]
[pii_email_e158a42c72b6f49c8fed]
shakoor hussain [pii_email_e749274d76d0e4c104d6]
[pii_email_e0d453609c53f4874ff4]
[pii_email_7a93a6874f9b2b6e4596]
[pii_email_08ca5b6708da18e016cd]
[pii_email_cc948a228d3a8f7330c9]
[pii_email_ce2df47091dac6c96e8c]
[pii_email_b3ab25ef8474c75e30e0]
[pii_email_3d5269b44ca729d119d5]
[pii_email_33547e69954f94cb1923]
[pii_email_eac4be5cc93132026c2f]
[pii_email_04c9d4c1f515e0df3ed5]
email [pii_email_b4a060a5736a6196ebd1]
'[pii_email_08c8dc02e82933de2603]'
[pii_email_97561a3767942c6b9abd]
[pii_email_2ece87e964dd0cc6c91c]
[pii_email_2c09750f6c02f56e8ed5]
[pii_email_7731019260a9cf1c6a52]
[pii_email_747fe96a4d081a4170ba]
[pii_email_92cfa6a8416490196784]
[pii_email_c8620dc950731a87f4ba]
[pii_email_5c3ac988024ac24f3174]
[pii_email_8238e7dc53cc6f66a4f2]
[pii_email_f409485169eb94459632]
[pii_email_834b8c8961987ab93f5f]
[pii_email_320a029bb314e1e2ee58]
[pii_email_c7304ec5e6f400fae362]
[pii_email_54008a60b7e9efa73104]
[pii_email_7e86f515d513607418d2]
[pii_email_fc113f12b545ffb1665a]
[pii_email_b6714ba1b206c6ba3182]
[pii_email_28e87c452c27e2c22cb9]
[pii_email_45f4a1892bfdebda251a]
[pii_email_3037d3b4f25ea12edca5]
[pii_email_444f9524149717dba5b8]
[pii_email_5aaee07fdd3183edf156]
[pii_email_1ab3efc4caf21e193852]
[pii_email_58eb3f3ad161c1bf9128]
[pii_email_7fbeb9380250dd0d1c3a]
[pii_email_4eaf89411835cdf64548]
[pii_email_82bda8bb2692f1c43295]
[pii_email_6b67819e98bf72cf4552]
[pii_email_b04a0d883a860b7e6ed6]
[pii_email_3ec7cafc381e0c2b44ce]
[pii_email_3dd22796fabc116f8c62]
[pii_email_b6cf82c7a98725472dbc]
[pii_email_ad0091fcc4a08b9c5251]
[pii_email_7b064aedc7aeb870c4df]
[pii_email_27e18c103ba675cd3634]
[pii_email_4cbaf5917b016f85d175]
[pii_email_cacdb1417ffa3ff2abc7]
[pii_email_c1cb0ce038c5e83ed2be]
[pii_email_584c7a8c36663d587534] results
[pii_email_ab1782f704b5c20d3096]
[pii_email_666b8ded498b14defc6f]
[pii_email_751df28d30142741dc7f]
[pii_email_b6a9368c5116c33d3ba9]
[pii_email_cb7a1945a7228045b9c1]
[pii_email_43626f75cb59a26dfcad]
[pii_email_4e388b0c0a65fb4d90b1]
[pii_email_c9ff07f8af5b5d6ca7ab]
[pii_email_9a21e6f30a6575c1e26e]
[pii_email_44580f2cb703c40fbac3]
[pii_email_2033fe80edc28effef74]
[pii_email_d63243a4571724095d06]
[pii_email_b89ce037116b6ee3e4a5]
[pii_email_bea6adf776cad578e570]
[pii_email_c46b310b81b87bc5f0e4]
[pii_email_9282986134278ee78116]
[pii_email_60b9a04d89a78a0e9e85]
[pii_email_803ad841254080711325]
[pii_email_2de39cb6a73ae2ac2451]
[pii_email_ce91f102efd01872470e]
[pii_email_7b39c7f1cc77b1fee4c9]
[pii_email_92e7e78d159450638645]
[pii_email_e078afff31af3066f0ec]
[pii_email_9fadd9117de2da1a7092]
[pii_email_3f9cfc24b441a249e72e]
[pii_email_259b18156926c49f10ee]
[pii_email_ef8b6579d9e08ca66e4c]
[pii_email_54b09f3579467643fa26]
[pii_email_700fd0a7b62b2ce917a8]
[pii_email_425bdaeb0ffc59facda7]
[pii_email_262ba606e824b6b39775]
[pii_email_c51b2fa4bcb13ae50849]
[pii_email_2f98d42ea3294e0fc48b]
[pii_email_5036a806f275340658a0]
[pii_email_71b69fffc6d8365d645a]
[pii_email_242a86183d0e71648d43]
[pii_email_99e543fb7b9f5e39dec7]
[pii_email_5284ded955acc2d52b04]
[pii_email_7663b1551bc645f11f3f]
[pii_email_2b6e04938aa43c930dd5]
[pii_email_c9319e439c625b80e725]
[pii_email_3e4b18d0f9afefa23352]
[pii_email_48f0ef3bd2da98c19ddd]
[pii_email_873046ffaaf6ac100d57]
[pii_email_e60d2faa3423c6b9d6fb]
[pii_email_ffa34adef6126ba8f69f]
[pii_email_085c9a7162bcd737c8be]
[pii_email_b283c2c91fdac7f84a76]
[pii_email_65164fdf5837ca98d838]
[pii_email_892b4ac3928ff537c089]
[pii_email_3e02571122d6e52a5a13]
[pii_email_ae3e64b12bb572f20a18]
[pii_email_265cc5cd09e6b3bdc4a6]
[pii_email_54305155e24ca9ac3d54]
[pii_email_6250fd046525c4a4112c]
[pii_email_55101086766f82d89778]
[pii_email_20ecaa6be155c72011a3]
[pii_email_572e59e4ed7584258793]
[pii_email_d53d788b485fbba9e643]
[pii_email_fb5b21e1cb14edf31c72]
[pii_email_b13e32be80c534725baa]
[pii_email_1ed6d4c35042a2c8285d]
[pii_email_ea1654521f767c97103e]
[pii_email_4fe944ce1e857e160124]
[pii_email_ad106dcebd9baf5a0e62]
[pii_email_26aa293267694c948e3e]
[pii_email_b4cd96111739e9a66353]
[pii_email_3374ee7054a13a5c617c]
[pii_email_3d0aa4e2c6939e28cbf1]
[pii_email_a8b29c97c60dd7db69f2]
[pii_email_f5d27df371f232355f19]
[pii_email_8cb45907f6e3b78cce40]
[pii_email_bf2b9628b7a9f1ad1c60]
[pii_email_8f02d23e7cb863a0aaaa]
[pii_email_3af2c86f1b34f8958d25]
[pii_email_070ae1b1b7601e7e833f]
[pii_email_0dc80b698053e8927c6c]
[pii_email_4952c766564ea9207a8c]
[pii_email_c8afea8361ca44915c64]
[pii_email_65dc31f36a6ab1ae0640]
[pii_email_40dca94af3aa6978a72c]
[pii_email_1a398a86079d49f3045d]
[pii_email_627b0834f2b6c07566a2]
[pii_email_721e0033a4d3f6546786]
[pii_email_0c133d6527ea55224c26]
[pii_email_ca5a08346c51b047170b]
[pii_email_8b3ad8af9cc6b3791249]
[pii_email_704f5120d601e0083f38]
[pii_email_da9d3f0fc90ad96d48dd]
[pii_email_f2ae44424bb5780a09a9]
[pii_email_08602af5b73dce79bb45]
[pii_email_49d9671ba79309acb6a2]
[pii_email_b4573b3eb013b4103956]
[pii_email_8ee4c97b24e1a4c8324f]
[pii_email_9898471864e33836e88d]
contact [pii_email_9307d45d04b57f7fa7a5]
[pii_email_0c197365f1527a331506]
[pii_email_bb09dee98c222e4ed80c]
[pii_email_ce808ed57b5420855261]
[pii_email_ba392c2db4505b901185]
[pii_email_00359d5c8d0bcfe3afad]
[pii_email_5cd5ad07cd516b18de4b]
altis human [pii_email_6e97987560e48750f044]
[pii_email_9b182f8302caa8a75c6c]
[pii_email_585b6f5749e53a0dc465]
[pii_email_f78bb023cc8ead1c40a7]
[pii_email_9163b8f2041501d21d44]
[pii_email_825b0f626cf289b04701]
[pii_email_26d1d6dbfcd96dc158de]
[pii_email_a505c42acd11f952dfe0]
[pii_email_65dd34561ca1321d9143]
[pii_email_193d12fc5a26a91f124f]
[pii_email_fd6299e8e12b13b4938e]
[pii_email_0f9dfedb505873b22156]
[pii_email_db6bf45c284bdb01a6a3]
[pii_email_7017ed5d96985eab5ec3]
[pii_email_414c9f66ad433cb785d8]
brenda sanchez [pii_email_797639f7de1b1386cecc]
[pii_email_3b642868b301e6d2bbe5]
eta [pii_email_b8925e07bffba741c5bb]
[pii_email_3553e14e20d3c9690523]
[pii_email_01ca8e6971e1c3167bb8]
[pii_email_d22a38f39d841044de40]
[pii_email_8b19e05136a92225fda5]
[pii_email_5f5bd95c743c9a963816]
[pii_email_b6c46851eb56440b3a77]
[pii_email_d7dd40947af685a725a9]
[pii_email_1c5c95e829eb6e99630d]
[pii_email_290f4039c2521dfaf26d]
[pii_email_6a0b8478346d182172d6]
[pii_email_324653cf0746e811f715]
[pii_email_0a79fbede8ec4fa265c4]
[pii_email_1bef86312895d0c1353a]
[pii_email_2a2df3e854b1f4e0663d]
[pii_email_28bc2b98ec8bfd097a0f]
[pii_email_f62528108462eb8b4e83]
[pii_email_1d719b82adcd5ee4b5c3]
[pii_email_801143bbe8f53ca8269d]
[pii_email_cb52e527e55dd9d84cb7]
[pii_email_f763ccdca75e49fd69e2]
[pii_email_a0b23eab785fda1cbd4d]
[pii_email_cf35b6b22b4c113c06b1]
[pii_email_9b7a055bc34d14c85854]
[pii_email_dcb16a8720f54cee3e69]
[pii_email_b361de0f3cc7ed3512d8]
[pii_email_90e923bedaa7843c8d02]
[pii_email_9608aecb8a676ce74f1b]
[pii_email_0d43320515c7e85bfc34]
[pii_email_715fddffc3ea99f78dce]
[pii_email_2ebd1c83c36a35abe8ea]
[pii_email_eab516910a76d651abd1]
[pii_email_a77db987ea46d0fb37f5]
[pii_email_43d902591eef062b7d86]
[pii_email_53387e6ccbf667ea9234]
[pii_email_a4dacca3d22aa929728b]
[pii_email_e50cb5682b1afd84e78e]
[pii_email_c9d3b0bca90a26592f7d]
[pii_email_aaeec26dd5645059885f]
[pii_email_26e4c9048b360b4c6fd8]
[pii_email_22c2bd21aaac0becde71]
[pii_email_f36f46ea6589d06c5789]
[pii_email_f2493c6a6710094c5193]
[pii_email_415df2590133659c2ba9]
[pii_email_4a79dc6bf1fa19bfbc02]
[pii_email_a3d02f7c4835cb8e0f76]
[pii_email_45cc69f0d5dfdfd7d671]
[pii_email_5977781c0e78a4df6d30]
[pii_email_dacb54453dc5d7637d4f]
[pii_email_c92a1ecc74cc8ddca7ab]
[pii_email_96be7fd354188319614a]
[pii_email_4c7e642e6e93bb129eca]
[pii_email_f0617bd72e55f21ce2a0]
[pii_email_a4e488e1d4b3ee091d3a]
[pii_email_7e07979f2ba6901297cf]
[pii_email_0f3ee8f74e7103adb051]
[pii_email_b8edd7038830fb45cbcb]
[pii_email_4c84b3d95e4e31c93010]
[pii_email_f1ff1399c382784502cb]
[pii_email_b0abe25d81c5811eefa7]
[pii_email_14b2c7970be617234e77]
[pii_email_907ac42c571838de5d12]
[pii_email_ada4e99b6a4fb137d6f4]
[pii_email_de20481d535bd3aaf482]
[pii_email_84910eabad2a451e6d4c]
[pii_email_ec6aa673de683cc4a41e]
[pii_email_46d6962e04b2aa2c13f2]
[pii_email_bad07df3ec7295093b08]
[pii_email_edb11c66fba2e7ab1221]
[pii_email_d5c565d229df0db7f87a]
[pii_email_a6397aa36c0367457b9e]
[pii_email_3bb904c0ec01604f30b4]
[pii_email_2fdec8f7cf6f8a3800a4]
[pii_email_30d345c7b01977124f41]
[pii_email_938931efb24514a91b7b]
[pii_email_7457cdbbc66a64dc19b4]
[pii_email_04d14db57bfa7c47ee23]
[pii_email_d5f2d91c2edc5f5f0424]
[pii_email_3cb62af2fe48a24ab88a]
[pii_email_76e34d308fbf8e6d0f75]
[pii_email_454deaea2e022c611b81]
[pii_email_317f31eefb779512ff5a]
[pii_email_00db8fbba30251853d00]
[pii_email_75245cf7031dd77a66df]
[pii_email_e5a26ef7f277e60ccc60]
[pii_email_4b5b96a01aaf498343b7]
[pii_email_0332ae47cde127b3ded4]
[pii_email_a65e6fc45c1dc4477b23]
[pii_email_462ebf2c79911589e2e3]
[pii_email_ef4d4b3e6421eddbed40].
[pii_email_95f8829814c067669a24]
[pii_email_56a821b2e9fc87a4bbf1]
[pii_email_866411f2c52383d1cc93]
[pii_email_f3c23acfa110267326d4]
[pii_email_aa389300427defb278e2]
[pii_email_1c9f1497fe97dfe4e60b]
[pii_email_7611e173bd1fa046e85a]
[pii_email_5cab88d1aac9182dc681]
sarvath [pii_email_b9f98c2d7573fa0a76fb]
[pii_email_42d310252275ec9b7306]
[pii_email_5f40d6b2b5c7a6ebe201]
[pii_email_b2d032540ac4ec0a41c1]
[pii_email_7264747ec04bb11f4eda]
[pii_email_1ed4c63be2b982e1010a]
[pii_email_05fa8c62631674a3006e]
[pii_email_2ab09330d904d8af979b]
[pii_email_3ec04894cd1bd002beb6]
[pii_email_4d1ced43c9133bf9a4e4]
[pii_email_9196fc063e313e373654]
[pii_email_88ccaaa7afc266a89504]
[pii_email_9890b04ca7b009604d72]
[pii_email_ddc2bb03db50a68c6b3f]
[pii_email_4c8d71b9461f58bc0de9]
So, [pii_email_8bee36111a4dea8cf633]
[pii_email_5efe0e98c5ec2c172aee]
[pii_email_14e921313aab1435471c]
[pii_email_148f5fa6d0bf783314b3]
[pii_email_42a67ce0743d745a13e7]
[pii_email_1b225d912a3b226fcba0]
[pii_email_e6228e4d603234b4a67d]
[pii_email_be69903f25f1de39f643]
[pii_email_b34b5d64d502f318a04a]
[pii_email_01a2ea98982a5f312353]
[pii_email_3be94d567bc03b3dacf1]
[pii_email_e128a1a006758faf2b7d]
[pii_email_05454ee8ce394e7d6cd2]
[pii_email_72333dc8aaafc5dd5445]
[pii_email_245496a9309d4acacbd7]
[pii_email_4d7cb9e1d587277f0da6]
[pii_email_dc8039322e6f8a69c61d]
[pii_email_2ad0fb3f6c330e1d5a68]
[pii_email_25f3d4a655b6c36489cb]
[pii_email_fdeef606b06a525b5fce]
[pii_email_24fae0aab6460e385009]
[pii_email_637d597716892b7448f4]
Related posts