Digital Project Manager- The Role, Missions, And more
Mashable Web, 1 year ago
6 min

read
170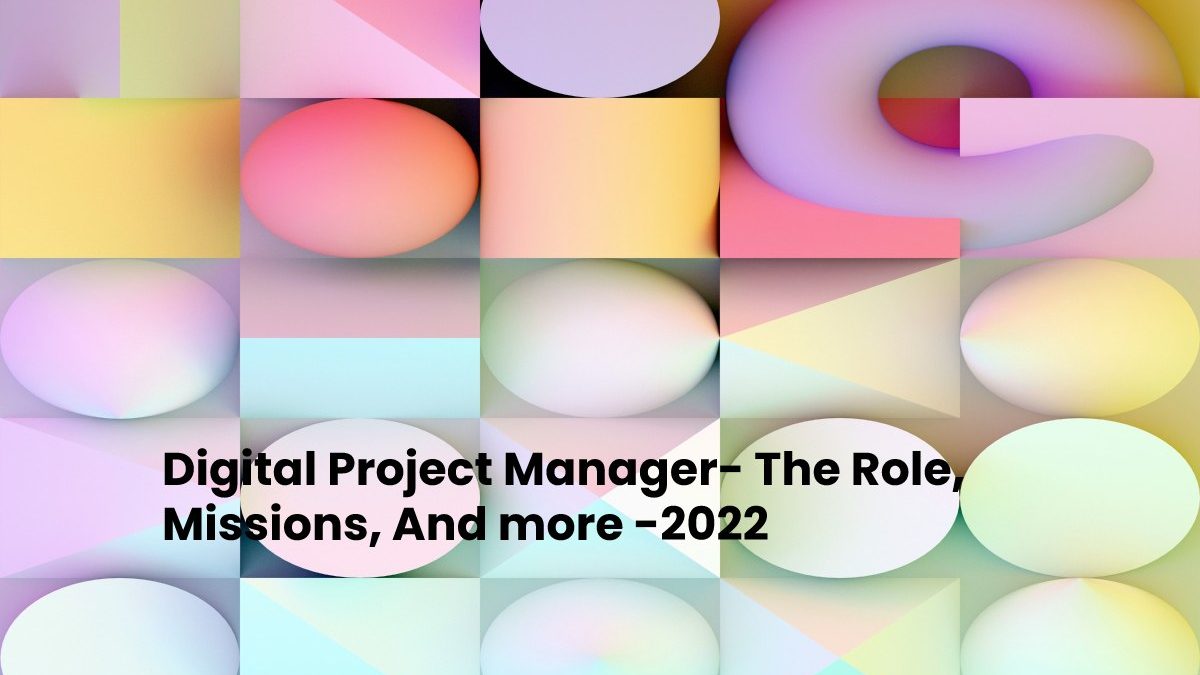 Digital Project Manager is AMOA/MOA, digital consultant, or web project manager. He plans and carries out the development of digital projects (showcase site, e-commerce,  mobile application, database). The web project manager has a very versatile role. Indeed, it couples management and relational and must have strong web technical knowledge and a real passion for marketing. So, what are its missions, and what is its role?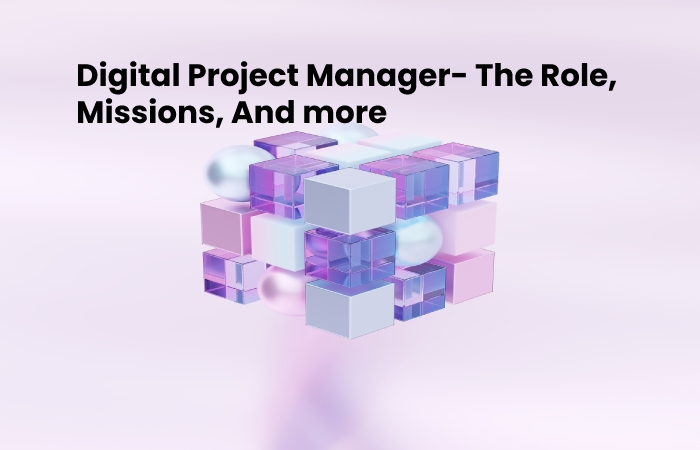 What Is A Digital Project Manager?
The job of a digital project manager consists of coordinating operations related to both digital marketing and web marketing. As a result, he participates in the digital transformation of his company.
Moreover, it is a critical element of a company or a communication agency. Responsible for carrying out all of the company's digital projects. Must, in this sense, have web and management skills and must also have a keen interest in technological innovation.
What Is The Role Of The Digital Project Manager?
The digital project manager is under the supervision of a technical director or a marketing director. His role is to lead a team.
Developers;
Graphic designers;
Webmasters/web designers;
Editors;
Etc.
In this sense, a natural conductor will be responsible for managing and subordination a project from A to Z, from the specifications to its online publication.
In addition, he must have an excellent creative capacity. Indeed, he must be proactive and can propose innovative ideas or effective and relevant strategies. The latter must, in particular, solve the problems with which the company may be confronted. The web project manager is then aware of the digital needs of his company and those of his marketing target.
Finally, he can collaborate with external teams within the communication department. Depending on the project, the digital project manager may have to work with a service provider, hosting, content creation, web design, or SEO.
What Are Its Main Missions?
The web project manager coordinates the various interlocutors (developers, web designers). He also manages digital projects in their entirety: Definition of the specifications to the delivery of the solution.
The Missions Of The Digital Project Manager Are Varied:
Study the feasibility of the project by collecting the needs of the departments (Marketing, HR, Sales, etc.);
Define and design the project specifications, with the business teams, based on three characteristics: quality of the deliverable, budget, and deadline;
Write functional and technical specifications;
Define and respect schedules for project monitoring (deadlines, deliverables, etc.);
Coordinate the project with all internal and external interlocutors (editors, web designers, developers, etc.);
Ensure regular monitoring of all stages of the project: design, production, acceptance, deployment;
Assess the quality of deliverables through user testing;
Improve the platform's functionalities for a more fluid and efficient user experience;
Or, analyze the performance of the site using Web Analytics tools.
What Professional Skills Are Needed To Become A Digital Project Manager?
The candidate will be, above all, judging by his ability to lead a team. And for a good reason, managerial skills are essential to manage a project adequately and motivate the troops. He must also be able to conform to his company's vision while bringing his personal touch.
The assistances sought are:
Skills.
Pragmatism.
Force of proposal and conviction.
Rigor and organization.
Sense of communication and pedagogy.
Ability to animate interlocutors with varied interests.
Analytical mind.
Ability to work in multidisciplinary teams.
First off, with this Digital Project Manager job description, we will cover the craze that exists with titles. A digital project manager occupation description can be hard to come by! In part, it's because a few different names know digital project managers; web project managers, web producers, digital producers, and digital project managers, but for the most part, we're all more or less the same. Therefore what is the role of a digital project manager? The short answer is quite simple: it's making things happen in a digital world.
Digital Project Manager – Making Things Happen in the Digital World
The long answer is: it depends. Defining the role or giving a job description for a digital project manager is not easy: there is no standard for what the role entails. A digital project manager or director's role can vary greatly depending on the agency. There is often an overlap between digital project managers and account managers, particularly in smaller agencies. There can often be an overlap between quality control, user experience, and business analytics. And digital strategy (digital marketing in social networks, SEO, SEM, and analysis) too. And most digital project managers know enough about Photoshop and HTML to be dangerous or at least be able to do some clever text editing while no one is looking. We are off-road.
Assemble Teams to Work
If digital project management is about making things happen and using the process to make their chance, then the role of a digital project manager is to bring teams together to work. It's all about leading, empowering, facilitating, and being cooperative.
Digital Solutions Architects
We are architects of digital solutions. And also  It is a multipart role that requires a unique skill set. The profession requirements an understanding from a strategic perspective of why you should do a project, what technology could use to achieve it, what it might look like, how it might work, and most importantly.
Digital Project Managers are Multilingual Communicators
Another critical part of the it job description is that they have to be great communicators. As digital project management affects all departments in an agency, we must be clever to express then understand the languages of the different departments in an agency and be comfortable navigating through the ambiguity of all kinds to create clarity.
Communication is key to communicating internally, to navigating the swamps of interdepartmental politics to make decisions, but it's also critical externally: with outside vendors. Most importantly, communication skills are essential to work successfully with clients who know what they want and need and often have no idea how much things should cost or how long they might take.
Have you organized your sock drawer?
A digital project manager drives a project forward and keeps everything on track. We organize and love to be attentive to details, And also Like the kind of person who matches their socks after doing laundry and contains their sock drawer!
Conclusion
A great digital project manager casts the vision and leads their team by serving, greasing the wheels so their project team can follow, and have the ability to deliver the best possible work successfully.
Also Read: What Is Account Management? Definition, Company, Effect, And more
Related posts